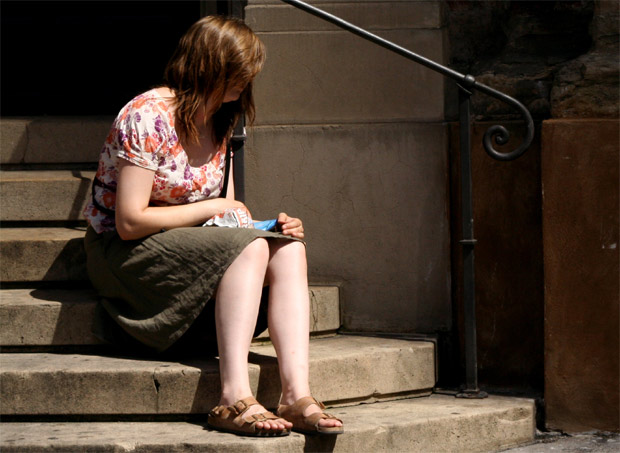 Many women choose to remain as a housewife to take care of their children. Some may have given up lucrative careers. Others turn housewives immediately after leaving school. Whatever said and done, they have to spend time at home. Initially, it may be exciting and very romantic. But in course of time, with children coming along, the responsibilities increase. A routine life sets. One may just get bored as a housewife. How to make life interesting in such a situation?
How to Overcome the Bored Housewife Syndrome?
One must avoid following the same routine day-in-day out. A change in household chores helps
Try to be an interior decorator. Change the style of the house whenever you feel bored. Set up a theme. Work on it. It will excite you and make you want to innovate things. New decorations add glamor to the house
Play games, both indoor and outdoor with your husband and children. This will improve your relationship with them. At the same time you will have something interesting to do
Go in for blog writing. Vent your feelings. You can improve your writing skills also
Organize regular parties and invite friends over. It is an occasion to socialize and exchange views with others. It is always better to interact with others apart from your immediate family
Do not take your husband for granted. Always make an effort to keep the relationship alive and interesting. Maybe an outing with him, away from the regular routine will help. Also getaway from the children for a while. Spend time on yourself and your husband. Relive your romantic days again
Exercise and diet. Keep good health. Be energetic. Boredom can get to you and you may feel lethargic. Avoid this. One must be physically and mentally active
Go on a trip with your family. Travel refreshes the mind. Let the trip be exotic. Choose a place that interests you
Read. Keep abreast with what is happening around the world. The mind does not get stagnated
Learn new things. Cook something new or read the latest novel in the market. Keeping in touch with what is happening around you makes you feel part of your surroundings. You will not get lost in drudgery of household chores
Communicate frequently with your children. You can learn a lot from them. You remain in touch with the outside world
Being a housewife can also be interesting. One need not get bored of life. One can continue to be innovative and creative. Do not get bogged down with household chores. Have a gala time with your family.