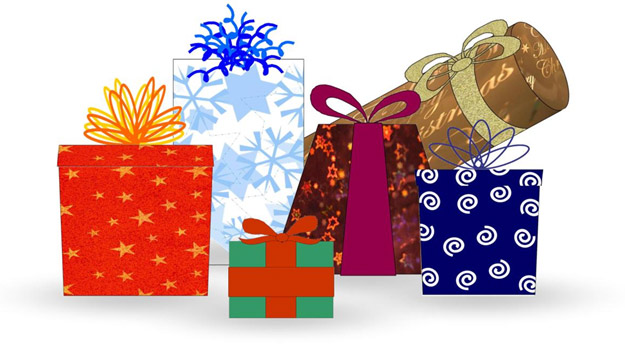 All the women find it hard to decide what to gift a guy. Guys, like girls, are very choosy when it comes to receiving gifts. And it takes a lot of time to zero in on what to gift a guy. However, things can be simplified by knowing his sun sign and choosing a gift according to it.
Aries Man: He loves anything that is energetic and bold. He will enjoy a sports kit or anything related to physical activity. Also work-related gifts like an organizer will impress them.
Taurus Man: This man is truly romantic and sensuous. Something to do with art, nature and beauty will be well accepted. They also love their home, so gift them anything to make their home pretty.
Gemini Man: Geminis love communication. Gift him anything which makes him communicate with others. Also playful gifts will keep him young at heart.
Cancer Man: A Cancer man loves cooking. A lavish meal and great wine will do the trick for him. Sentimental, cozy decorative things is also good gift ideas.
Leo Man: Leos love grandeur and attention. Gift him luxury item or anything which blings!!! Take care to wrap it beautifully and make a lot of fuss when giving it to him.
Virgo Man: Virgos are meticulous and cleanliness freaks. Cleaning device is good. Also these men are analytical. Something to stimulate their mind or a DIY kit will make them happy.
Libra Man: Libra man is sentimental. A gift that reminds him of your relationship or makes him nostalgic will floor him. He will also like aesthetic gifts like a beautiful watch or piece of art.
Scorpio Man: Scorpio men are passionate. A gift which will bring out his sensuality will do wonders. Also something to do with mystery will entice this man.
Sagittarius Man: Sagittarians are travel bugs. A travel kit or a camping gear would be a great idea. An intellectual gift like an audiotape of a famous lecture will also be appreciated.
Capricorn Man: These guys are status conscious. Gifts like gold plated rose with their name on it will be well received. Something to help them manage their time and money will also be a good gift.
Aquarius Man: They are humanitarians at heart. A meaningful gift like a charity work will impress him. Electronic gadgets are also a great gift idea.
Pisces Man: This man is a dreamer. Surprise him with a dreamy or imaginative gift. A soft, meaningful gift coming straight from the heart is what he is looking for.