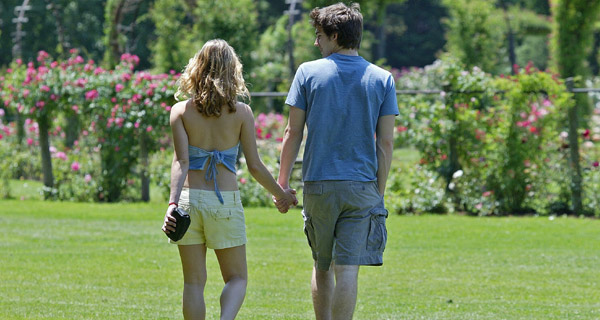 For most women, it requires a little bit of patience while dating a divorced man. The two main reasons for having immense patience is that, he could have kids to whom he is quite attached to and he could still be in contact with his ex-wife. The past always has the habit of popping up in the present once in a while, and with a man who has already been in a relationship before, it sure does take quite a lot of patience and respect to date a divorced man so that no amount of past issues would rekindle in the new relationship. While dating a divorced man, it is advised to take things slow.
Tips for Women While Dating a Divorced Man
Here are a few simple tips that you should consider while dating a divorced man:
If you are dating a divorced man who has already got children, it is important that you take a liking to them. Having kids will make it an obligation for him to be part of their lives and there sure will be activities involving the kids. So, as a partner, it is necessary to keep entertaining his kids once in a while.
Try to stay away from discussions which involve his past relationships or his ex-wife. Interfering in his past is only going to alienate him, so if you do not want that to happen, it is advised to keep away from it. If you are asked for an opinion, try giving a non-controversial and non judgmental opinion. At times, it is safe to keep things neutral
For a divorced man, the idea of going out for dates may not always be the ideal thing to do. So, try to plan on spending a few alone, wonderful dates at his place or yours. Instead of the regular social scenes, he might enjoy having a nice, quite well prepared dinner at home or he might like watching a movie at home. It is advised to get to know his likes and interests before your relationship advances.
At times, it might be necessary to take a back seat for his kids and ex-wife. There can be a couple of things which the estranged couple need to do, like attending the children's school activities which involves the presence of both the parents.
For a divorced man, there can be a few other financial obligations which have to looked into by him. And, money could be a little tight for him. So, it is absolutely fine to offer to pay up for a few things on behalf of him
Dating a divorced man is not as complicated as it may seem, nor is it easy. But, when it comes to relationships, you cannot always generalize things, so, let's just say, it all depends on the man you are dating.