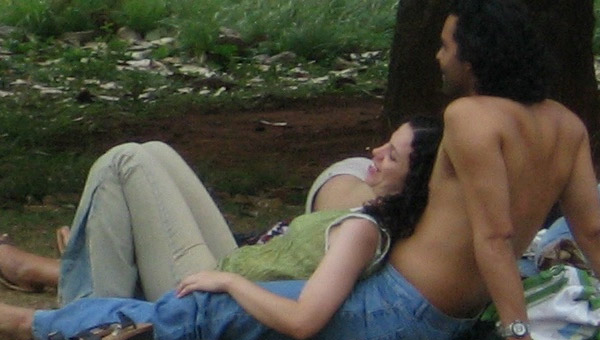 The first date can be a nerve-wracking experience for all of us. It doesn't matter how many dates we have had, the first meeting with a new guy can still give us the jitters. Do you want to impress a man on the first date? Do you want to make a lasting impression on your potential man? Read on and find out how you can attract and impress your date on your first meeting.
Groom Well:
No, we don't mean spending hours at the beauty parlor. Choose clothes to suit the occasion and your personality. Smell exotic and fresh; nothing is more inviting than a sweet fragrance.
Confidence:
Men find confident women extremely irresistible. You can impress a man by sheer self-confidence.
Show Your Grey Matter:
We know you have brains. Show it to your date. If he is a mature man, he will prefer a woman with intellect.
Smile:
The easiest way to impress a man is to flash a smile. It will relax you and melt his heart.
Enjoy:
Your potential man will feel great when he sees you enjoying his company. Ask open-ended questions to break the ice. Laugh to show that you are having a great time.
Communicate:
We mean talk, not blabber. Tell him about your hobbies, profession, and family. Ask questions about his interests, job, and passions. This exchange will make him feel comfortable.
Flirt:
Men adore confident women who can flirt. Make subtle gestures that show you are totally into him. Playful movements like twirling your hair, a shy smile, or coy glimpses will floor him. Do not be blatantly outrageous.
Sense of Humor:
We all prefer people with a sense of humor over the dull ones. Humor will show that you are smart, witty, and relaxed. Stick to good jokes; forget the cheap and boring ones.
No Ex Talk:
The first date is not the time to discuss your past relationships. Stay in the present and enjoy it.
Be Yourself:
Do not try to imitate anyone. If you do not like yourself, chances are that your date won't like you either. Love yourself and flaunt it.
At the end of the date, don't forget to thank him and compliment him. Gratitude and appreciation will leave a positive impact on anyone. We hope these ways to impress a man on the first date will help you move forward to a great second date.