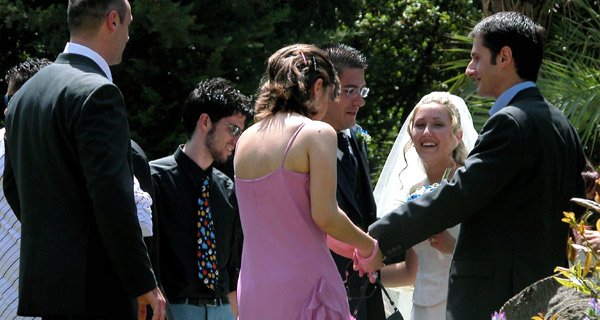 A happy marriage brings the best out of a woman. A well- nurtured relationship with the husband means understanding, care and affection for the woman, who needs his support. Much effort has to be made to make a success of the marriage. It is not an easy road. Many hurdles have to be overcome. A relationship based on mutual trust and love would last for a long time. Peace and harmony will prevail in the home.
The impact of happy marriage has also been taken note of in the September 2003 issue of Health Psychology published by the journal of American Psychological Association (APA). The study observed that women in successful marriages were at less risk of developing cardiovascular diseases as compared to other middle-age women.
Women in a happy marriage do have an advantage over women who are either not married or have unhappy marriage. These women benefit in many ways. How?
Benefits of Happy Marriage
It boosts physiological recovery from work. The cortisol levels fall in the case of happily married woman after a tough day at work. Prolonged elevated cortisol levels result in depression, chronic fatigue, relationship problems, social maladjustment and even cancer. Rena Repatti, a psychologist also feels that cortisol levels are linked to a happy marriage. This was highlighted in research conducted by University of Calfornia, Los Angles (UCLA)
Women had much to gain health wise in case their marriage is a happy one. They are less prone to depression, anxiety and anger. Also blood pressure levels remain under control. Unhealthy behaviors are kept under check when the spouse is encouraging and very supportive
A happy marriage reduces stress levels. It relaxes a woman. She is able to cope up with more household pressures. In case, she is working, then she can take on added responsibility and she would be well equipped physically and emotionally
If the sexual relationship between the wife and husband is on a happy footing, then both the partners have much to gain emotionally and physically. The woman will feel more positive and will have a cheerful disposition. Her relationship with peer group will be harmonious
A working woman is more successful at work if her relationship with her husband is on a firm ground. A happy marriage does wonders to her. Being secure on the home front, she can concentrate better at work place. She is more efficient than woman who has to cope up with a bad marriage
A happily married woman can be more understanding of others' problems. Since her emotional needs are met she can give support to those who are facing emotional and psychological problems. She is better equipped to work for social causes
A woman who has an understanding partner experiences less psychological problems such as depression, social withdrawal etc
Women aspire for a happy home- an understanding husband and children who are a source of happiness. A happy marriage is what she desires the most. She can excel in whatever she undertakes if the man in her life is caring and loving. She makes every effort to make her marriage successful. Her struggles can be overcome by a happy marriage.