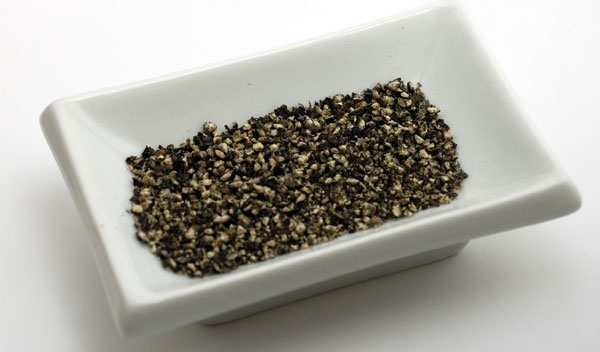 Black pepper is one of the important spices in various cuisines of the world. It is known for its culinary as well as medicinal properties. There are some Black Pepper Natural Home Remedies that can be very effective in treating many ailments. It is mainly found in Madagascar, Egypt and India. The spice is an excellent source of manganese, iron, and fiber. Black pepper is said to be a good natural cure for medical problems like diarrhea, urinary disorders, dental problems, indigestion etc. The presence of piperine, an alkaloid, in black pepper helps in the proper functioning of the brain. Let us look at some of the black pepper natural home remedies.
Natural Cures Using Black Pepper
One of the best natural remedies for cold is black pepper. Grind some black peer and mix it with sugar. Take this mixture with clarified butter to control cough.
Mix a teaspoon of ground black pepper with honey. Keep licking this mixture throughout the day to get relief from dry cough. You can also use this home remedy to naturally stimulate the appetite.
You can keep cholesterol levels under control by having a glass of diluted curd/yogurt with ¼ tsp. of black pepper. Also add finely chopped onion to this drink.
To treat cold naturally, drink black pepper tea. Put some ginger, ground black pepper, a few basil leaves and a clove to the tea. Bring it boil, strain it. Drink this tea.
Black pepper is also a good home remedy for sexual problems. Heat one teaspoon clarified butter in a small pan. Add 4 black peppers to it, then add one glass of milk. Crush about 4 almonds and put them in the milk. Boil all the ingredients. Drink this solution at bed time to get rid of sexual disorders.
If you want to reduce weight naturally then try black pepper. Add ¼ tsp. black pepper to a cup of water. To this add 2 tsp. lemon juice and a tsp. honey. Drink this juice for weight loss.
Take cinnamon, black pepper, cardamom and cumin in equal parts. Grind them into a fine powder. Sniff this powder to induce sneezing and treat blocked nose.
Mix black pepper with ginger juice. Have this formulation after the meals to cure indigestion problems.
Mix black pepper and clarified butter to make a paste. Apply this paste on the skin as a home remedy for skin disorders like allergies and eczema.
A very good natural cure for asthma is black pepper. Boil about 9 black peppers, around 10 basil leaves and 2 cloves in water for about 15 minutes. Strain it and mix two tsp. honey to it. Drink this solution with milk to treat asthma.
Besides the given home remedies above, Black Pepper also helps in digestion, reduces flatulence and improves the circulation of blood.