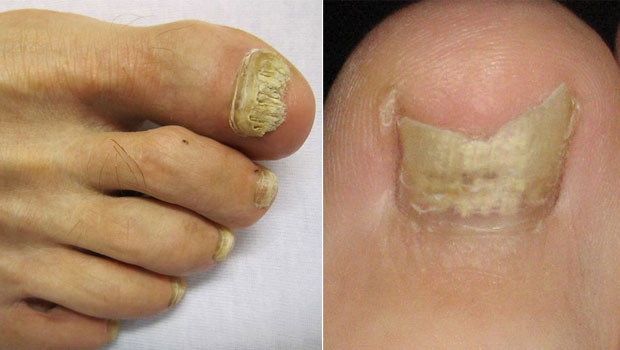 Toenail fungus also known as the onychomycosis which is just a fungal infestation. With the presence of fungus, the toenails can become discolored, brittle and can also crumble at some point if care is not taken. Fortunately, toenail fungus is not painful, nor does it have any other symptoms, but it is a little mild. However, the discolored nails definitely do not make for a pretty-open-sandal-look. Your toenail fungus can keep you away from wearing open-toed sandals or shoes, which can be a total nightmare! But luckily, toenail fungus can be cured with the help of bleach. All you need is a little bit of bleach.
Steps For Using Bleach For Toenail Fungus Cure
Follow these simple steps to be able to use bleach for your toenail fungus cure:
For the bleach cure, you need a toenail clipper, nail file, bleach and a bucket
Use the nail clipper to cut the toenails. It is advised to keep the nails short as it will help in exposing more toenail fungus to the diluted bleach. With the help of a nail filer, file your nails on top. However, make sure that you do not file too deep down, as it can be quite painful
Take a large bucket and pour about 100 parts of water and to this water, add about 1 part of nice bleach. Now, soak your feet in this water for about 30 minutes. You are required to do this soak-procedure at least once a week as it will help in killing any other newly forming fungus. If your toenail fungus is super severe, it is advised to follow this procedure every day. But, 15 minutes of soak should do
Continue to soak your feet for about two months or until the time when your toenail fungus is completely cured. After each soak, make sure to rinse your feet properly. It is advised not to give gap between your toenail fungus cure as the fungus might get a stronger hold on your toenails
Every day, after your regular bath, put a little bleach onto each of your infected fingernails. A bleach pen can be used for this purpose. If you are allergic to the bleach soak, a bleach pen can be used as an alternative
If you are using the bleach pen, make a combination of about 10 parts of water with about one part of bleach. Put this onto each nail and allow it to stay all through the day. Rinse the feet right before going to bed
Following these simple steps religiously for about two months, your toenail fungus is sure to get cured. If the situation gets a little worse, it is advised to visit a doctor immediately.