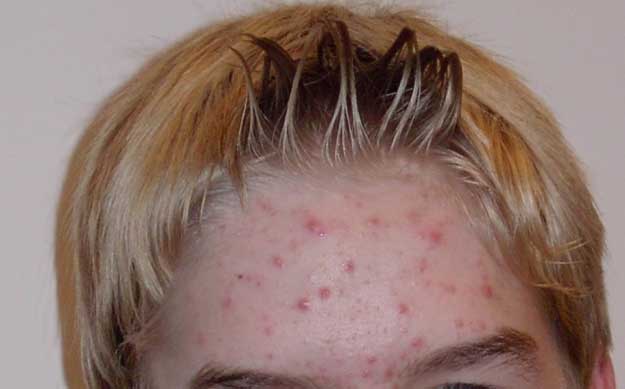 Pimples cause a lot of problems to the teenagers, adolescents and even adults are worried by pimples. Pimples scattered on the face can make your face unpleasant and this is the main worry. But you should not worry as the pimples are temporary and you can get rid of them through simple and effective remedies.
Get rids of Pimples
Below given are some of the easy and effective ways to fight the problem.
Garlic – Garlic is a good antibacterial and has antibiotic properties. It is a good home remedy for pimple and helps in acne treatment. Mash whole garlic and rub it on the pimples. After 10 minutes, wash it off with a warm cloth.
Fenugreek – Make a paste of fenugreek leaves and apply on the pimples in the night at bedtime. Leave it overnight. Wash it off in the morning with warm water.
Orange peel – Pound dry orange peels and mix with water to make a paste. Apply this paste on the affected areas.
Lemon juice – Apply lemon juice on the pimples to reduce the size of the pimples.
Coriander juice – After washing your face thoroughly in the night apply the paste of 1 tsp of coriander juice mixed with a pinch of turmeric powder. This is a good herbal remedy for pimples.
Cinnamon – Mix 1 tsp cinnamon powder and 1 tsp of lemon juice. Apply this paste on the pimples and after some time wash it off with cold water.
Honey and cinnamon – Make a paste by mixing cinnamon powder with honey. Apply this paste on the face before going to sleep. Leave it overnight and wash it off in the morning. Do this regularly for 2 weeks.
Most of the times, after a pimple is cured it leaves a mark on the face which we call pimple marks or acne scars. This can affect the beauty of the face and this is the great cause of concern for youngsters particularly women who are conscious about their looks. Some of these scars don't fade away easily. Home Remedies for Removing Pimple Marks help in this regard. Severe cysts and acne is mainly responsible for the scars which are left on the face.
Home Remedies to Remove Pimple Marks
Below given are some of the top ways which are effective in this condition..
Ice – You may be wondering what ice can do for pimple scars. But it's a very effective against acne scars. It tightens the pores of the scars and makes them look more lighter than before. Apply this ice remedy for about a week for getting considerable results.
Fuller's earth – Application of fuller's earth is one the well known remedy for getting rid of acne scars.Take 1 tsp of fuller's earth, 1 tsp of rose water and 1 tsp of lime juice. Mix all these to make a paste. Then apply this paste on the face and massage it gently. After it gets dried, again apply the paste on the scars. Then wash it off after 10 minutes.
Lemon – It is a well known fact that lemon is very useful for getting rid of pimples and acne scars. It is a natural bleaching agent and helps in lightening the dark pimple marks. Take a half cut lemon and rub it on the pimple marks gently. You can do it several times in a day.
Honey – Applying honey on the scars makes the skin soft and the scars appear to be reduced. Daily apply honey on the marks to see the difference.
Tomatoes – Rubbing tomato slices lightens the pimple marks.
Which oils are beneficial for acne marks removal?
Any of the oils such as coconut oil, lavender oil, tea tree oil and olive oil can be applied on the pimple scars. This helps to lighten the marks.
Note – When toxins are accumulated in your body then they can cause acne and pimples. So, drink more water to remove the harmful toxins and make your skin acne free.