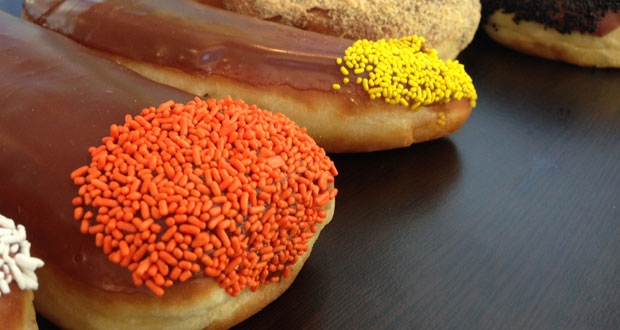 As if having diabetes is not bad enough, the added new problem of having cholesterol in blood in more than necessary amounts can be even worse. But, dealing with diabetes and cholesterol shouldn't be that difficult once you figure out a way to stay motivated and encourage yourself to stick to your action plan, along with a few changes in your lifestyle and in your eating habits that can do you a world of good. Here are a few easy tips to make it easy for you to deal with diabetes and cholesterol.
Lifestyle Changes to Manage Diabetes and Cholesterol
The most important part of managing your levels of cholesterol and diabetes is making changes in your lifestyle. Here are a few things that you should change for a better health.
Exercising and indulging yourself in physical activity are perhaps the best ways ever for taking control of your health, keeping your sugar levels at normal and reducing the amount of cholesterol in your body.
Avoid risk factors that can complicate your situation even further. Quitting smoking and cutting down on alcohol can prevent things from getting worse.
Another major risk factor is the kind of food that you eat. It is important to make changes in your diet along with your work out routines.
Never neglect taking your medication at the right times.
Changes in Diet to Deal with Diabetes and Cholesterol
Making changes to your diet to help control cholesterol and diabetes can actually be fun with the right attitude, and here are a few things that you can include in you new diet plan.
Cutting down on the amount of fat consumption everyday is very important to control the cholesterol levels in your body.
Choose foods that raise the levels of HDL (High Density Lipoproteins) in your body. HDL particles are those that can carry away the cholesterol present in your blood vessels and thus keep your heart and body healthy. Foods that can raise the levels of cholesterol are fiber rich foods and foods with unsaturated fatty acids.
Increase the amounts of fiber and whole meal carbohydrates in your diet.
Also include good amounts of fresh vegetables and green leafy vegetables in your diet plan.
Staying Motivated to Stick to Your Diabetes and Cholesterol Action Plan
The increased cholesterol levels and diabetes added to it, along with everyday cares and worries can push you into a state of indifference and lack of interest towards yourself. But, it is always possible to get yourself back on track, and here is how you can do it.
If you have problem continuing with your diet plan you can always make it a family thing. You can encourage your family into making meals more healthy and that way, you can have the satisfaction of keeping your family healthy along with getting your health right.
Staying motivated to exercise can be very hard in our busy day-to-day lives. If you feel you are losing interest in working out, you can always invite your friends or partner to work out with you. Or, you can also join a group of health enthusiasts who will help you stay on track.
Sometimes, during bad times, you might find yourself not interested in life and taking care of yourself. But, always keep in mind that having a self-care routine will pay in the end and that things will eventually turn out good.
The above ways would certainly help you improve your health quite considerably if you can keep yourself motivated and encouraged. Making all this a routine in your everyday life can will make it easier for you to keep up with your action plan.