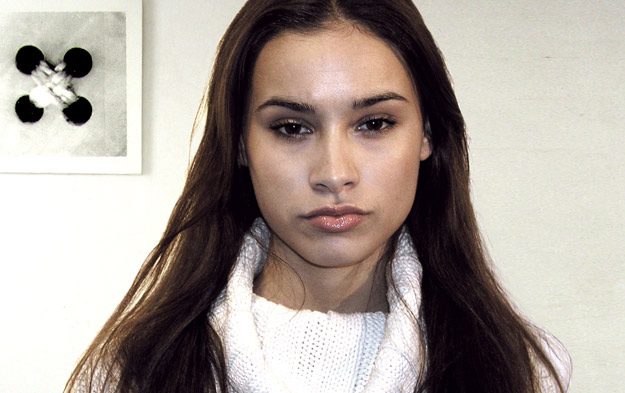 Soft, pink lips can light up any face. We all desire beautiful lips, but some of us end up having dark lips. Lips become dark due to many reasons smoking, excessive drinking of tea or coffee, dryness of skin, sun exposure, cheap lipstick, and other things. It is possible to remove the dark coloring of your lips and regain the lost, pink color. Let's see how
Top 10 Tips for Dark Lips
1. You can use a soft brush to gently exfoliate your lips. This could remove dead cells from your lips, promote new cell growth, and increase circulation of your skin.
2. Regular smoking can cause dark lips because of nicotine exposure. You should curb or stop your smoking habit to get back the normal color of your skin.
3. Excessive drinking of tea or coffee regularly can darken the color of your lips. To avoid this, you may try to limit your tea or coffee intake.
4. Dates are considered effective to promote blood circulation and helping skin renew itself. To restore your skin color, immerse 6 dates in a cup of warm water. After about one hour, drink the juice. This should be continued once daily.
5. You can also apply fresh coconut milk over your lips every night before going to bed. This can lighten the color of your lips.
6. Alternately, you can massage your lips with half a teaspoon of castor oil, half a teaspoon of glycerin, and half a teaspoon of lemon juice blended together. Leave it overnight before washing it off with normal water. The solution can help in lightening the color of your lips and in preventing dryness.
7. Before applying any new lipstick, do a patch test. This can be done by applying lipstick on your arm. If you feel any irritation in the area of the arm where you have applied lipstick, you can avoid that lipstick.
8. Some lipsticks contain material that can make your lips dark after regular use. You may want to choose branded lipsticks in light varieties. Also, remove your lipsticks before going to sleep every night.
9. Before stepping out in the sun, apply a lip balm with ultraviolet protection on your lips. This can prevent dryness and darkening of lips.
10. Eat plenty of fresh vegetables and fruits and drink water regularly. This helps in providing essential vitamins and nutrients, thereby giving you a healthy glow and restoring the color of your lips. Water can also help in flushing out toxins from your body and hydrating your skin.