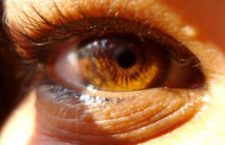 We all want to look fresh and exuberant all day long. But as we get busier, meeting deadlines and rushing to activities, and losing sleep can become a part of our life. This can have negative effect on the way we look. Since our eyes are the most visible part of our face, if we develop bags under our eye, it can attract the notice of everyone. So what do we do? How to handle those dark under eye bags?
Tips for Bags under Your Eyes
Listed below are some tips for bags under your eyes:
Adequate Sleep to Treat Eye Bags: Overuse of eyes and lack of sleep can make our eye muscles tired. So you may need your beauty sleep to give the eyes the time to relax. Generally 7-8 hours of sleep a night can rejuvenate your tired eyes and reduce under eye bags
Vitamin K-Rich Diet as Eye Bags Treatment: Due to heredity and aging, the skin loses its elasticity and become thinner. This can make blood vessels visible and cause bags under the eyes. Vitamin K-rich food such as broccoli, kale, and cabbage can lighten dark circles by treating damaged eye capillaries and make those bags less noticeable
Ice Packs as Eye Bags Treatment: You can apply ice packs on puffy eyes for about 10 minutes, three times a day. Ice packs can constrict and heal blood vessels by preventing internal bleeding. Ice can also help relax yours eyes, thereby treating eye bags
Gentle Massage as a Treatment for Eye Bags: Sometimes fluid retention under the eyes can cause under eye bags. You can gently massage your upper and lower eyelids to remove extra fluid away from the eyes. This might relieve eye bags
Makeup Tip for Bags under Your Eyes
A concealer can be an effective tool to hide your eye bags. It may not be easy to find one exactly matching your skin tone, but a shade or half-a-shade lighter can help cover those under eye bags.
Before applying it, apply an under-eye cream. This can prevent it from drying and getting deposited in fine lines around your eyes
Follow this with a moisturizing cream on your face
Wait for few minutes for the creams to be absorbed into the skin
Starting just below the corner of your eyes, put equally spaced small dabs of concealer
Now with a fine tipped brush, blend the concealer smoothly
After blending, dust a little powder under your eyes. This can help set the concealer on your skin
Finally, apply foundation and do any remaining eye makeup that you desire
Your eyes never looked so beautiful! Are you ready to face the world?