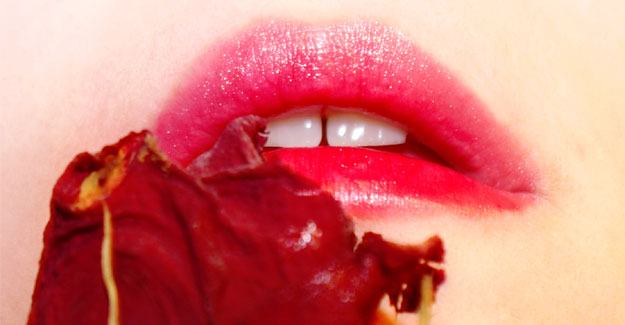 Lipstick comes in variety of shades, textures, and finishes. It is the one cosmetic, if chosen with care, which can make your lips look luscious and brighten your face with minimum of fuss. The wrong lip color can also spoil your look. So while selecting the right lipstick, keep in mind various factors such as your skin tone,the size of your lips, the time of day you need color for, and what other make up you are wearing.
How to Select the Right Lipstick?
Listed below are some factors to consider before selecting a lipstick:
The Occasion You Would Wear the Lipstick:
You may want to consider the occasion your would be wearing the particular lipstick. If you are going to wear lipstick in your workplace, you may not want to draw as much attention to your mouth. Instead of bold colors, you can choose neutral colors in earth, berry, or pink tones for wearing to work. But if you want something for going out at night, you can look for more dramatic colors, like bright reds and deeper colors.
Your Particular Skin Tone:
While selecting a lipstick, you should consider your particular skin tone. If you are a dark-skinned woman, dark and bright shades such as deep plums or reds with blue undertones can flatter your skin tone. But if you are fair skin, a strong lip color may make you look garish. You can try light-brown beige's with pink or orange undertones and reds with yellow or orange tones.
Your Lip Size:
If you have thin lips, you should consider lighter shade lipsticks. This is because dark shades can make your lips look thinner. Shiny glosses over lipstick can add volume to lips. On the other hand, if your lips are extra full, then wearing dark matte lipsticks can make your lips look thinner.
The Right Texture:
You may also want to consider the texture of your lipstick. For example, if you find matte finishes too drying, you can try a shimmery or slightly iridescent lipstick. This can make your lips look great under artificial lights, provided you do not mind reapplying the lipstick several times.
For a stunning look, coordinate your lipstick with your eye makeup. If you are going for a heavy eye makeup, consider applying nude or light lipstick. On the other hand if you want to highlight your perfectly kissable' lips, apply light eye makeup.