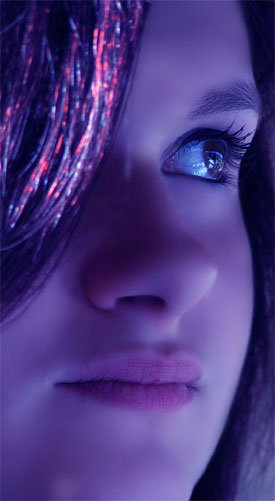 Appearing feminine is something that every women tries to achieve. If you noticed, most of their morning is spent applying different makeup and even going through four different pairs of clothing before rushing off to work. Let's face it, even if you are married – you want to look your best for everyone. Women don't just get dressed up for the opposite sex but also to feel confident themselves. For thousands of years now, women all over had been painting their lips with different types of lipsticks. In this article, we have gathered some tips on how to make lips pink and even glossier than before.
To make your lips pink naturally, collect a few roses to create your own mix. All you need to do is crush up five rose petals. Once you do this, mix it together with milk cream to make the mixture. It's also possible to make a lip balm out of some of these ingredients too if you decide to use more milk cream. Apply and leave it on your lips for at least 15 minutes.
One method of making your lips pink that you have probably never heard of is by using something called "Beetroot juice". Take a beetroot, mixing it into the blender with about 5 teaspoons of water. Once you have strained the juice, be sure to keep it in the fridge. When you are ready to put it on, you can apply it 3 times each day for a total of 20 minutes and then wash off later. This is great for a lipstick alternative. In the long run, the beetroot juice will make your lips appear more natural, giving it a darker color after applying it for a few years. This will definitely save you the time of having to put on your lipstick each morning.