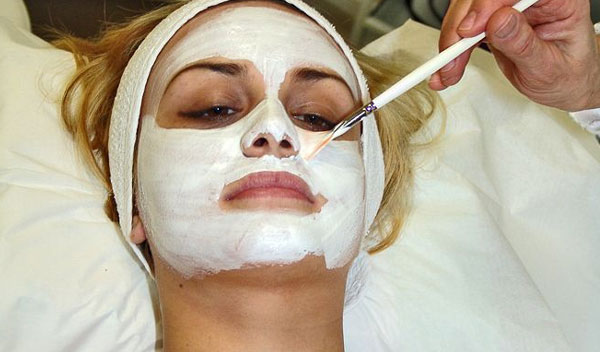 Earth was a primary source of remedial medicines in ancient times and middle ages. In modern times the valuable therapeutic values of earth was further investigated and popularized by the efforts of German born Emanuel Felke popularly known as "Clay Pastor".
The works of Felke shows the remarkable effects of forces on earth on human body especially in night. According to Felke application of clay or moistened earth was the only true natural bandage to cure wounds and skin diseases with its refreshing, invigorating and vitalizing effects.
Another pioneer of nature cure Adolf Just suggests sleeping or lying on earth at night could cure people with serious nervous troubles.
Barefoot walking all day long is another great way to achieve good health and true happiness except when it is too cold. One could draw vital energy and strength out of earth via their feet. Seems unrealistic in the fast life of modern times but one could try going barefooted as often as possible. Remember, walking barefooted in rooms with painted floors could affect body adversely.
Mud Packs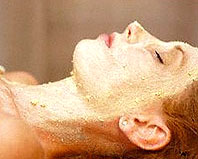 Moistened earth is increasingly used in treatment of diseases like chronic inflammation caused by internal diseases, wounds, boils, sprains and bruises. This treatment is often coupled with proper diet and other natural therapies. The advantage of mud treatment is that it retains moisture and coolness for longer periods then cold water compresses. The cold moisture in the mud packs draws blood into the surface by relaxing the pores of the skin, relieves inner congestion and pain, eliminates morbid matters and promotes heat radiation.
Mud packs are prepared out of the clays obtained from about 10 cms below the earth surface. Mud with impurities like compost or pebbles should be avoided. A smooth paste is prepared with this mud by mixing it with warm water. Once cool, it is spread evenly on a piece of cloth (size according to the requirement).
Mud packs are very helpful in diseases like general weakness, nervous disorders, fever, measles and influenza. It is also helpful it gout, rheumatism, stomach troubles, diphtheria, sexual disorders, headache, toothache and general pains and ache.
The mud bandage is covered with flannel once applied on the body part. The pack is left for 30 – 40 minutes. Abdomen is the root of many diseases and applying mud pack on this part of the body could cure all forms of indigestion affecting stomach and bowels.
Hot and cold application of mud pack is useful in reliving chronic pains, lumbago and intestinal cramps. Mud packs also reduces the discomfort caused due to flatulence and intestinal obstructions.
Mud Bath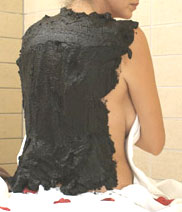 Mud or clay bath is another mode of treatment related to curative powers of earth. It is applied on the body in the same was as mud packs but in larger scale.
In this method the mud or clay is first ground and purified to remove all the impurities. It is then mixed with warm water and mixed well for a smooth paste. The paste is then spread on a large cloth sheet and wrapped around the body. A blanket is wrapped over it depending upon the room temperature of optimum benefits. This is followed by cleansing warm water bath and a shorter cold shower.
Mud bath tones the skin by increasing the circulation and energizing the skin tissues. Mud baths also helps in improving complexion, clear spots and patches on skin caused by skin disorders. It is very helpful in diseases like leucoderma, psoriasis and leprosy.