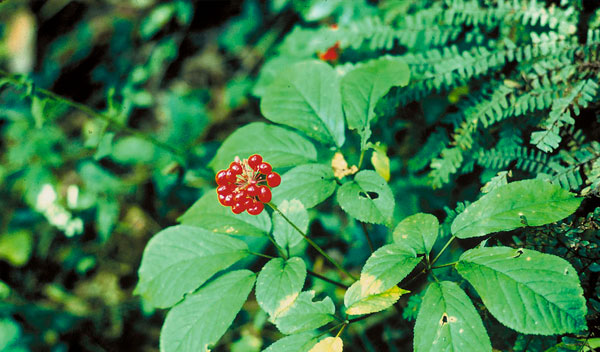 In the Orient, ginseng is so prized it has sometimes cost more than its weight in gold. Used to treat scores of ailments through the ages, it is valued most as an invigorating tonic that can preserve physical health and mental agility.
Of all the claims made for this wrinkled root, probably the most curious one is this: Ginseng is said to help the brain retrieve a learned skill that hasn't been practiced for some time. The effect was observed in Bulgarian studies on laboratory animals and on athletes. Try it yourself if you're returning to a skill that has gone rusty from disuse. For example, if you're a winter skier who doesn't get much chance to practice between seasons, you may want to see for yourself if ginseng root really can improve your performance that first day back on the slopes.
Ginseng's effect on the brain has been noted in many studies. Some studies suggest that it can improve memory and learning and increase mental alertness in the aged. It has also been shown to increase concentration and hand coordination.
It has also been found to be of help in the treatment of diseases such as anemia, diabetes, atherosclerosis, hypertension and ulcers. There's even evidence that ginseng can gradually build the body's resistance to fatigue.